013 - Profitable AI Apps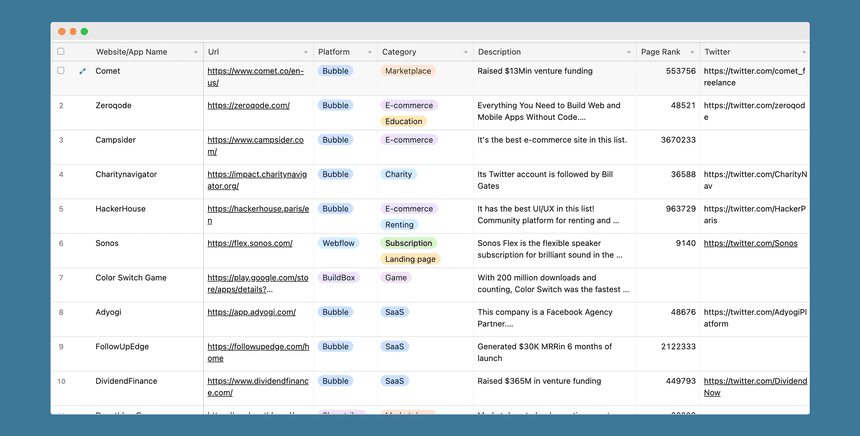 Key take-away points
We can build a complex web app that has sophisticated UI/UX and even advance logic. You can check out HackerHouse and Campsider in my list. They are built with Bubble.
More and more big companies adapt a part of their technology by using no-code like using Webflow for their landing page or blog.
Here are some criteria I choose an app
Traffic and page rank
UI/UX
Potential growth in the future
The app is listed in its platform Showcase section
Featured in news
Featured in Product Hunt
How do I know an app is profitable?
It is an Open Startup.
Is it still in the beta version?
Estimate revenue base on traffic estimation like Similarweb
Founders share about revenue on forums/social network
Benefits
Lifetime access
Search, Sort and Filter ⚡️
Full database of 70+ profitable no-code apps
Automatic weekly updates