005 - Profitable Email Apps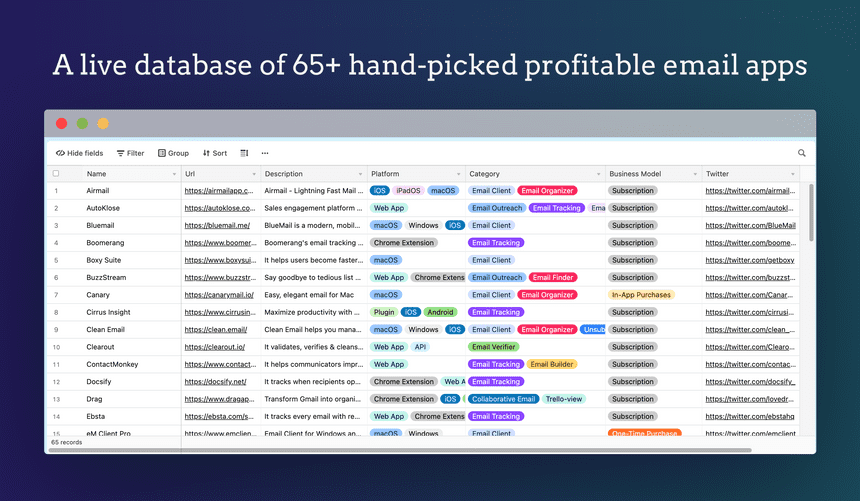 What will you receive?
This database and report will save you hours of researching and collecting data.
A live database of 65+ hand-curated profitable email apps.
An insights report about these profitable email apps.
Report summary
Email software market size
Features of an email client
Email Outreach
Email template feature
Email Verifier
Email finder software
Creative idea
Offer education ebook to collect emails
Recommended articles
Here are some criteria I choose an app
Traffic and page rank
UI/UX
Potential growth in the future
The app is listed in its platform Showcase section
Featured in news
Featured in Product Hunt
How do I know an app is profitable?
It is an Open Startup.
Is it still in the beta version?
Estimate revenue base on traffic estimation like Similarweb
Founders share about revenue on forums/social network
Benefits
Lifetime access
Search, Sort and Filter ⚡️
Full database of 70+ profitable no-code apps
Automatic weekly updates